Experience Just Real Deal
Just Real Deal's jewelry is a testament to India's rich cultural heritage, crafted with traditional techniques and modern flair to create one-of-a-kind pieces of jewelry. Our products are the perfect accessories to complete any ethnic or fusion outfit.
"I bought the Set of 7 jhumkas to wear to work. What I love is that they have so much variety that I was able to pick very different patterns. The quality was also good."
– Reeva Mehta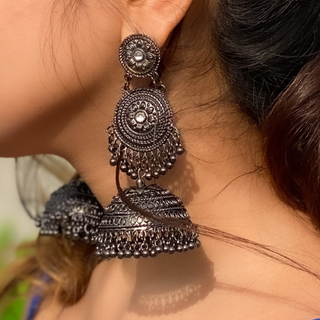 "Hello, thank you for the beautiful necklaces. My experience with online jewellery stores had been miserable. All the jewelry i received from other brands was either defected or totally broken! You changed my perception. Love your designs"
– Seema Gupta